Australia is a very popular travel destination for tourists all year round. The fact that it is located in the southern hemisphere makes it a popular vacation place for people living in Europe, US and other regions because of the opposite season arrangement. But this difference isn't the primary reason. The fact that it is a unique part of the world with a lot to offer in every aspect is what makes it such a popular choice.
The diversity that Australia has is unsurpassed in terms of wildlife, scenery, cultural atmosphere and high-quality nightlife. Now, I'm aware of the internet jokes – how Australia is filled with dangerous animals that can kill you in an instant. Some people really started to believe that Australia is inhabited by monsters that can kill you just by looking at you and your life will be under constant threat. But this has been blown way out of proportion. It is true that Australia has an above average number of dangerous creatures but animals can hurt you in any part of the world if you trespass on their territory!
Tasmania – A different part of Australia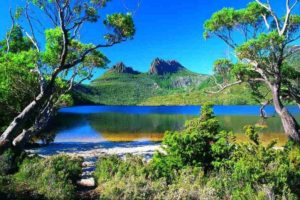 This state differs a great deal from the rest of the continent. It is geographically different, has different weather, and it is not an ocean of flatlands like the rest of Australia. This is the reason why I chose to go see it in a rented campervan. The mild weather and the lush scenery won't make you feel like you are driving around in a heated tin can on wheels, and you can enjoy the surroundings while you drive around.
The mountains of Tasmania are beautiful and they create a great atmosphere for a quiet and relaxing ride. People living in Tasmania are friendly and welcoming and if you get lost, you can always rely on them guide you. The most densely inhabited parts of Tasmania are around its capital, Hobart, located in the south-east and the northern coastal part.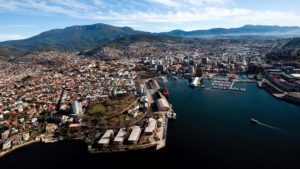 A lot of the Tasmanian wilderness is still unexplored and this is something you can't find just anywhere in the world. This really adds to the mystique of the whole journey.
Sites to see and things to do
The great thing I noticed about travelling through Tasmania in a campervan is that you are not tied down to anything and you can actually plan your journey based on your mood.
You can go wine tasting or beer tasting if it is your preference. You can also rely on the locals to show you some of the beautiful secret spots that only they know about. If you are a bit more of an adventurous spirit you can go rappelling. Tasmania also has top-notch golf courses so you can enjoy and play a few holes of golf if you want to relax.