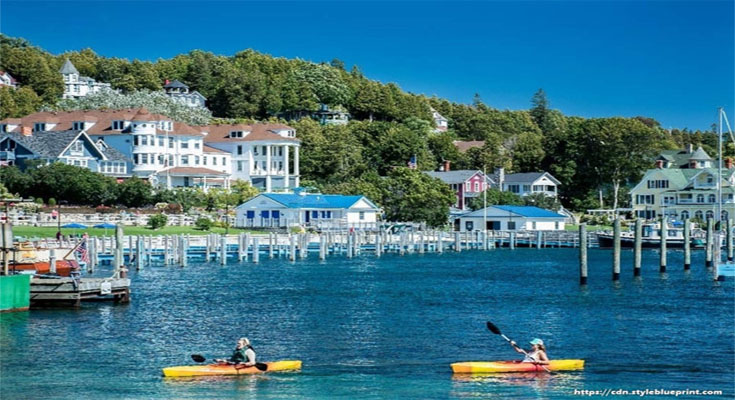 Mackinac Island is one of those vacations that you have to take at least one time. There is such a peaceful feeling when you step off of the ferry and on Mackinac Island dock. You can take Sheplers ferry, Starline Ferry or Arnolds ferry and have a fantastic ride over to the Island. Sit on the upper deck and see the beautiful views or sit on the bottom deck in the enclosed cabin.
When you step off the ferry you will smell the sweet aroma of fudge and be drawn to the fudge shops like Ryba's fudge, Murdick's Fudge, or May's candy shop. There is a total of six fudge shops on the island. There are also many shops to visit while you walk downtown. Pick up a souvenir, t-shirt or a toy for your little one. The shops are filled with many neat items, and you will find something that you can't live without.
After you are done exploring downtown there is Fort Mackinac. The Fort is one of my family's favorite historical places to visit. Everything comes to life when you enter the fort. You will hear rifles firing, cannon balls, and see solder's in action. It is very interesting to watch what happened back then and to explore the buildings that are apart of the fort.
The Grand Hotel is another nice place to visit. It is a historical hotel that was one of the firsts on the island. You can tour the hotel for a charge, …
Mackinac Island Travel Information

Read More