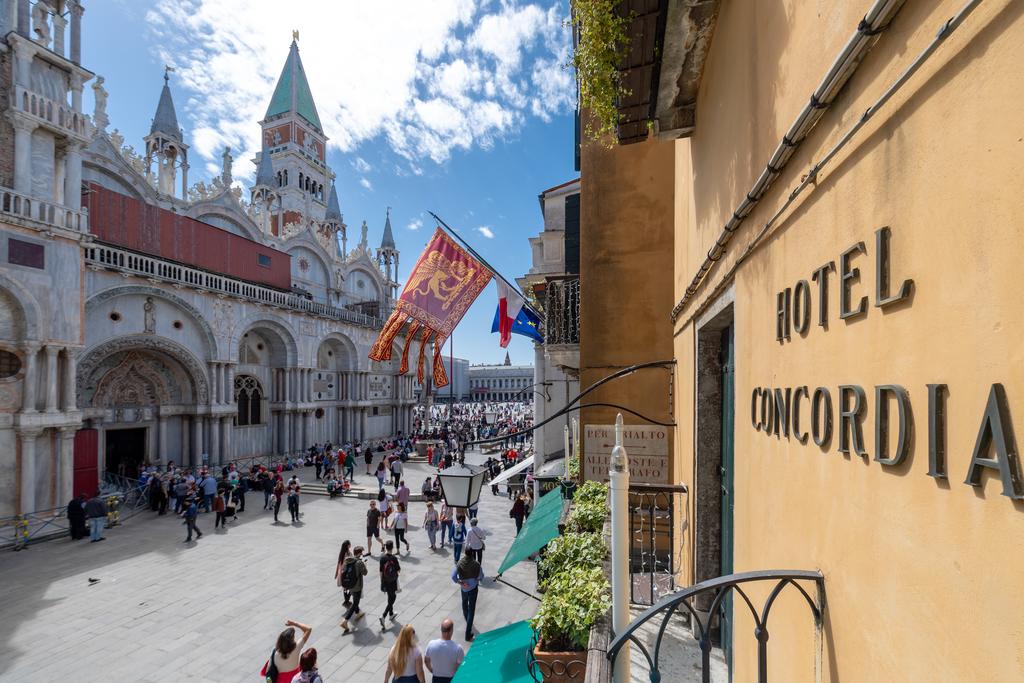 The San Marco district lies in the center of Venice. Who hasn't heard of Piazza San Marco which has been called "The drawing room of Europe"? It's the only square in Venice to merit the name Piazza, all the others are called Campi. In the words of Wikipedia "As the central landmark and gathering place for Venice, Piazza San Marco is extremely popular with tourists, photographers, and pigeons."
Given Venice's relatively small size, you can enjoy San Marco without staying there, but you may wish to take advantage of this great location and stay in the neighborhood. For your convenience we have listed district hotels in approximate order of cost, starting with the least expensive. We have personally verified all hotel websites to make sure that they include English-language pages.
There are only three rooms in the Al Teatro bed and breakfast so you better reserve early in anything but the off-off season. The largest room has a balcony and can hold four beds. The Teatro in the name is Teatro La Fenice (the Phoenix) the Venice Opera House that has twice risen from the ashes. One of the owners was born in this very house so we are really talking about a family operation. The bed and breakfast address is Fondamenta della Fenice, San Marco 2554.
The Ca' dei Dogi offers six rooms and an attic apartment ensconced in a Fifteenth Century Palace a hop, skip, and a jump away from the Piazza. You get a view …
I Love Touring Venice Italy – San Marco District Hotels

Read More