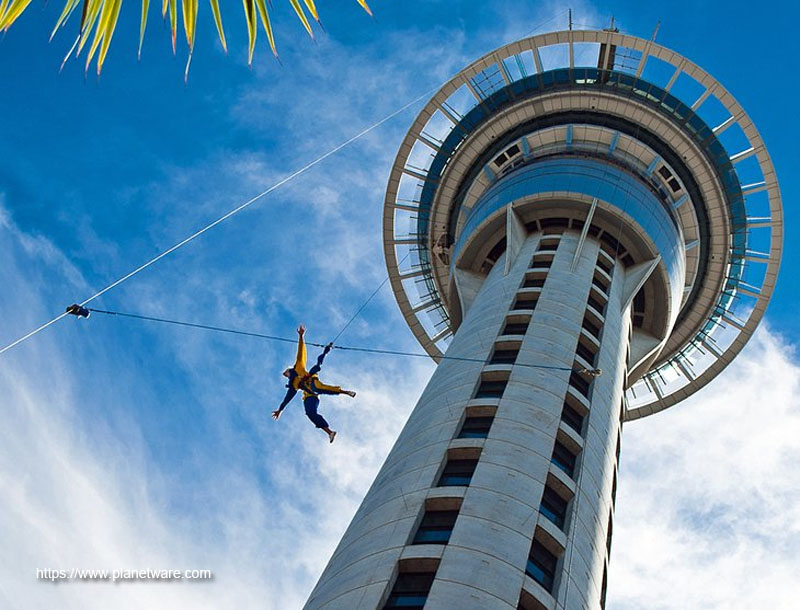 An increasingly popular international visitor destination, New Zealand has much to offer every category of traveller, with perhaps the best-served those looking for outdoor activities amongst some of the most spectacular and varied scenery on the planet. Both North and South Islands have their gems, with cosmopolitan Auckland, the main point of arrival for most tourists, surrounded by natural beauty, beaches, rugged coastlines and lush agricultural interiors.
The lively city and its surroundings offer a wide choice of activities to visitors, easily accessed form any Auckland hotel set in the downtown area or the suburbs. Along the peninsula within an hour's drive of the city are no less than 100 beautiful beaches, ranging from secluded coves, to rugged rocky bays and sandy strands, each with its favourite water sports including sea kayaking, surfing, scuba diving, snorkelling and swimming. Many have beachside cafes and bars, with sunbathing and snoozing also popular! Car hire is useful if beaches are your thing, as bus travel to the more remote beaches can be unreliable.
Sports here are a major leisure occupation, whether active or passive. The city's gyms and fitness centres welcome visitors, and cycling, jogging or just walking along the gloriously scenic coastal trails is a great way to stay fit while on holiday. Other options include golf, with several fine courses locally available, yachting, white-water rafting and fishing. Less active but no less enjoyable is a visit to Eden Park Outer Oval Stadium for one of its regular Test cricket matches. Rugby, both league and union, has a huge following in Auckland, with matches taking place every week in several of the city's stadiums.
Boating, swimming with dolphins on guided trips and fishing are activities easily arranged at Waitemata harbour, and extreme outdoor sports such as mountaineering, caving, abseiling, bungee jumping, skydiving, …
Auckland Natural Attractions and Things to Do

Read More