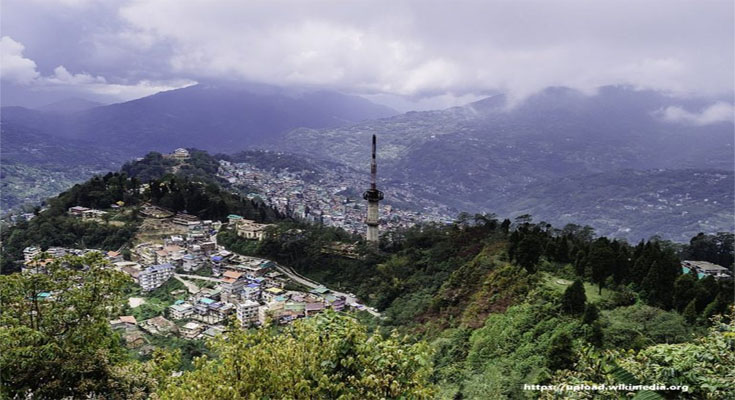 Kalimpong is a hill station with multiple personalities; the region is full of fun and excitement and at the same time boasts of a serene and peaceful ambiance that leaves one with a tranquil feeling like none other. Sitting amidst the Mahabharat range (lesser Himalayas) in the Darjeeling district of West Bengal is a mesmerizing beauty adorned with glorious mountains covered in snow, dense woodlands, undulating plains and much more. The city is a popular tourist destination attracting thousands of tourists from all quarters.
Black Spur
There are quite a few popular beliefs attached to the name of the region. One such belief is that it means 'the land where we play' according to the local Lepcha's, while according to another belief the region loosely translates into the 'Black Spur'.
The region also has a strong historical background that adds to the character and mysticism of the region. The hill station was an important trading outpost for furs, wool and grains between India and Tibet. The region also served as an alternate summer resort to Darjeeling for the English troops during the British eras. Reflection of the region's past is visible among the various architecture, monuments and various other relics found in the region.
Plenty of Tourist Attractions
Kalimpong offers plenty of things to see and explore. Some of the prominent tourist attractions of Kalimpong include Dr. Graham Holme's School, Durpindara, gouripur House, Kalimpong Market, 7th Mile View Point, Flower Nurseries, Thongsha Gompa, Mangal Dham, Zong Dhok, Palri Phodang Monastery, …
Kalimpong – Guide to the Black Spur

Read More